Contact Your Local Installer Today
Archgola have a network of local, licensed experienced installers who can provide a free measure and quote for your unique requirements.
Find your local installers below:
Win an Archgola this Christmas! 
We're celebrating 25 years of providing quality shade and shelter to Kiwis by giving away THREE Archgola canopies. Be in the draw to win back up to $12,500 when you order an Archgola between 1st November and 15th December 2023. (*T&Cs apply)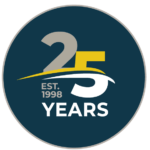 Find Your Local Installer
To access the contact form, select from the list below or enter your address above and we'll find your local installer for you.
If you'd like to contact Archgola HQ, please email [email protected]
Please be patient while we process this...
See all Archgola™ installers
NORTH HARBOUR
Tom Pfenniger
CENTRAL AUCKLAND
Luke Stanaway
WEST AUCKLAND
Lawrence Stanaway
EAST AUCKLAND
Jayden Pointon
SOUTH AUCKLAND
Martin McCann
COROMANDEL HAURAKI
Daniel Parkinson
BAY OF PLENTY
Jason Horton
TAUPO ROTORUA
Logan Collins
WHANGANUI RANGITEKEI HOROWHENUA
Mark Stratford
PALMERSTON NORTH
Jordan Dare
PORIRUA KAPITI COAST
Jordan Dare
WELLINGTON CENTRAL & EAST
Gary Kaye
NORTH CANTERBURY
Grant Stewart
CANTERBURY
Evan Phillipson
SOUTH CANTERBURY
Brent Patterson
CENTRAL OTAGO
Alex Stroeven
Payment options available
In line with making all things about the process nice and easy for you, Archgola offers both Interest free finance through Q Card, and online payment facilities to make processing your payment easy and hassle-free.
Here are some things you'll need to know:
Can I apply for finance on any Archgola™️ product?
Yes, our finance offer applies to all Archgola products.
Can I apply for finance after my canopy has been confirmed and ordered through the factory?
No, one of our key conditions is that finance must be applied for and approved prior to the canopy being ordered.
What extra charges will I receive when I set up my finance contract?
For information regarding any fees, visit Q Card's Rates & Fees page.
How do I apply?
Simply click here to submit your application form. For any assistance, please call Q Card on 0800 119 100.
If I have any more questions, who can I contact?
Phone Q Card 0800 119 100, or email your questions to [email protected]